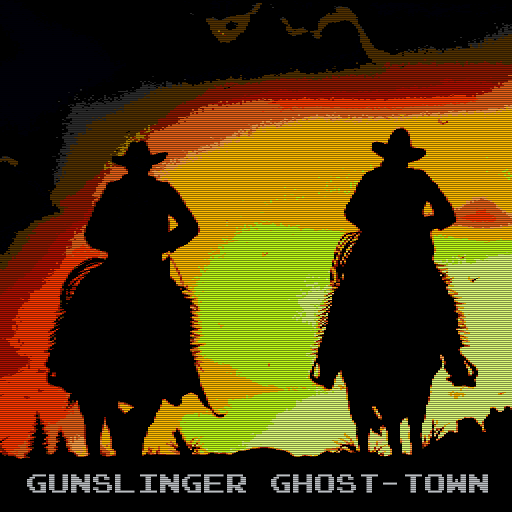 We have been on a sort of hiatus due to the Holidays and other things, but have ramped back up to complete the mastering of our first album! This song is lucky number 13 as far as track numbering goes. We have been wanting to do a Westerny style song since we started working on Chipsurf Pipeline, and finally ended up completing that goal with Gunslinger Ghost-Town. It even has some vocals (sort of)!
For this song, we used the GameBoy as the only chip-synth, with the NES making an appearance only for a few bassbombs. We did, however, end using some home made coconuts! Turns out, using a Dremmel to open a coconut is not the most efficient way to go about it, but it did work and the end product is exactly what we wanted. Also of note is the use of real tube distortion for some of the guitar parts. It really worked well in this song, so we ended up using it more than we have to this point. The result is slightly more edgy guitars but with a nice harmonic ring to them. Tube distortion is oh such a sweet sound!
Gunslinger Ghost-Town is available off Soundcloud as well as a few other places (see the sidebar on our website), with the high quality version being available off Bandcamp. Enjoy!