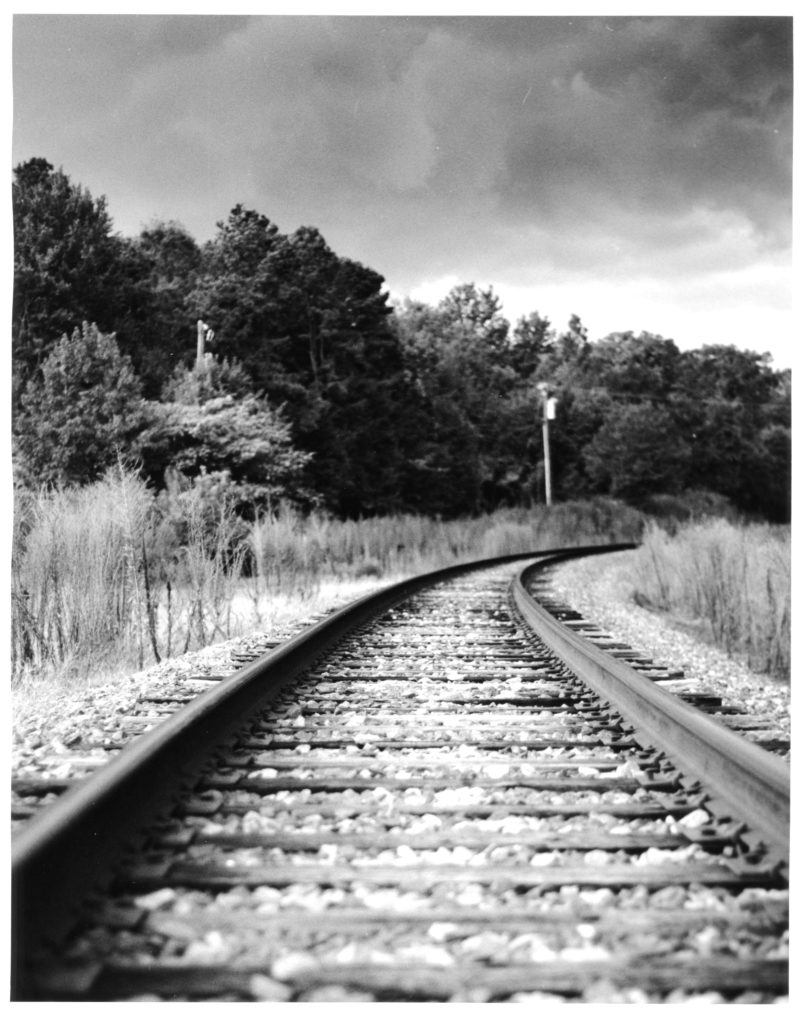 Train tracks somewhere in North Carolina we passed by during our vacation last summer. A rain storm came rolling in at just the right time for a pretty dramatic sky. I've been wanting to print this in the darkroom for some time and finally managed to do that yesterday.
Shot on beautiful Adox Silvermax film and printed on their equally gorgeous MCC-110 fiber paper. Really looking forward to their Polywarmtone paper when it comes out!
This is before toning but I'll likely mess about with selenium toning this print soon though I probably won't go as far as to split tone. The natural tone of the MCC paper really works for this scene I think.